UPLIPS
We all adore watching makeup transformation videos. Not only makeup transformation, just a simple everyday makeup look. There are a lot of makeup products on the market and it makes it so difficult to choose the right one for yourself. If you have decided to try your hands on makeup, Make sure to follow these tips that will make it easier to make a purchase. These tips will help you find the right product for your skin types and skin tone.
Primer
Primers are used to get your skin ready for makeup. It acts as a layer between your skin and makeup. It provides you an even base by minimizing the appearance of pores. It is essential to apply a primer for perfect makeup. For people with dry skin, a Primer that contains Glycerin and hyaluronic acid will work great as it will provide much-needed hydration and covering the pores. For oily skin, water-based primer and silicone-free primers work best as they are light on the skin. For combination skin primers having silicon as their 4-5 ingredient will provide necessary hydration.
Foundation
If you are buying a foundation for the first time, make sure you are not trying it online. You should only buy online once you have tested a foundation on yourself. Make sure to identify your skin's undertone. Many popular makeup brands will provide you with the color chart as per your skin types and undertones. Swatch the recommended colors on your wrist first and shortlist to 3 shades. Then swatch it on your face and neck and find the perfect match. For oily skin, a matte foundation, powder-based foundation, or water-based foundation works great. For dry skin choose a creamy or a liquid foundation. For combination skin, try mixing and matching with moisturizers and face powder and choose the one that works the best. A beauty blender is a must-buy for your makeup kit, it will ensure you have blended your foundation evenly into your skin.
Concealer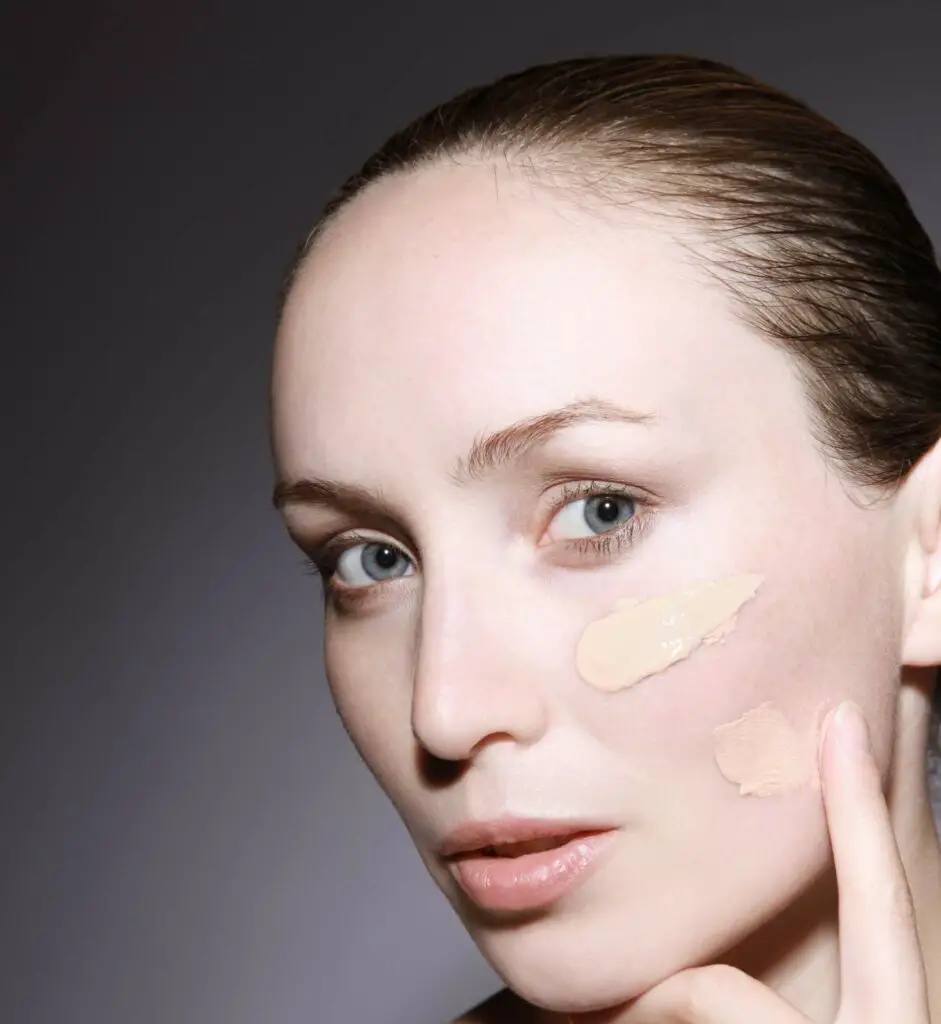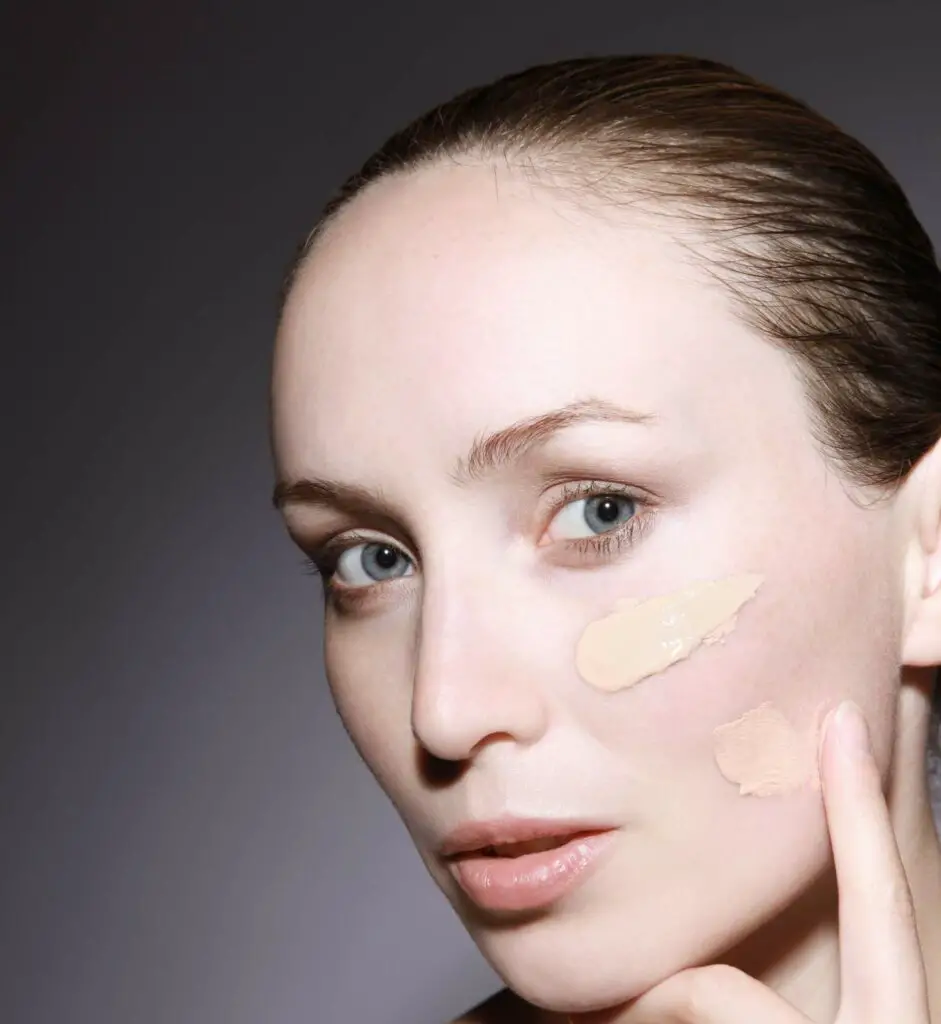 Concealer is a great way to cover all skin discoloration and blemishes for a smooth even base. Concealer is necessary to cover darker pigments as layering products will cause discoloration to appear even more. As long as you have made the right choice for the primer and foundation, you don't have to worry much about the texture of the concealer. To choose the shade for your under eyes, choose a shade that is 2 shades lighter than your skin color. For skin, choose the shade the same as your foundation.
Highlighter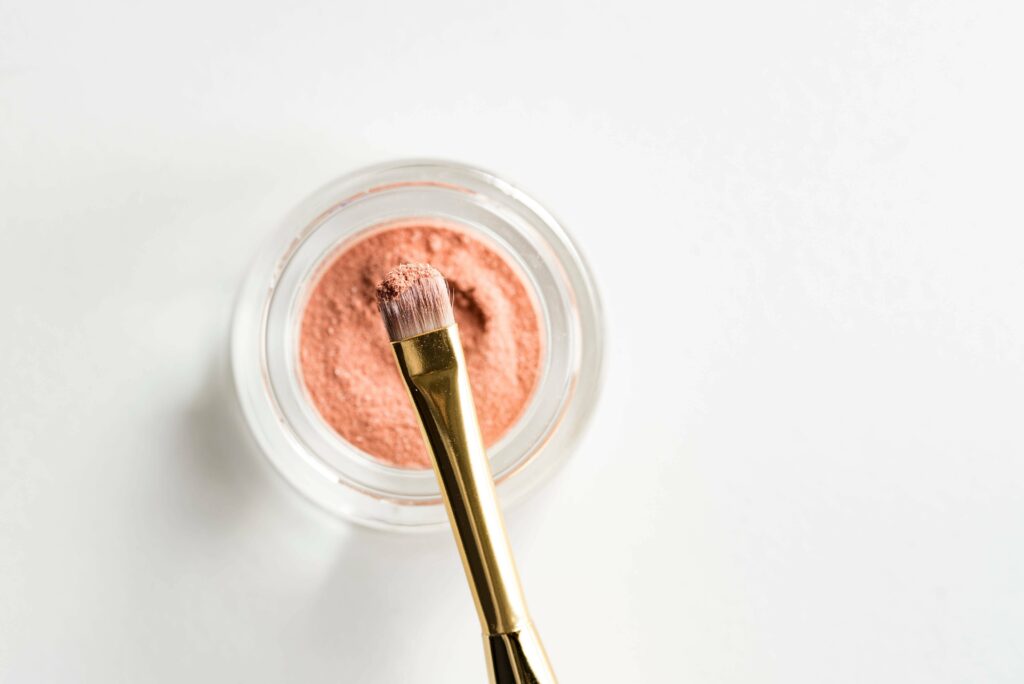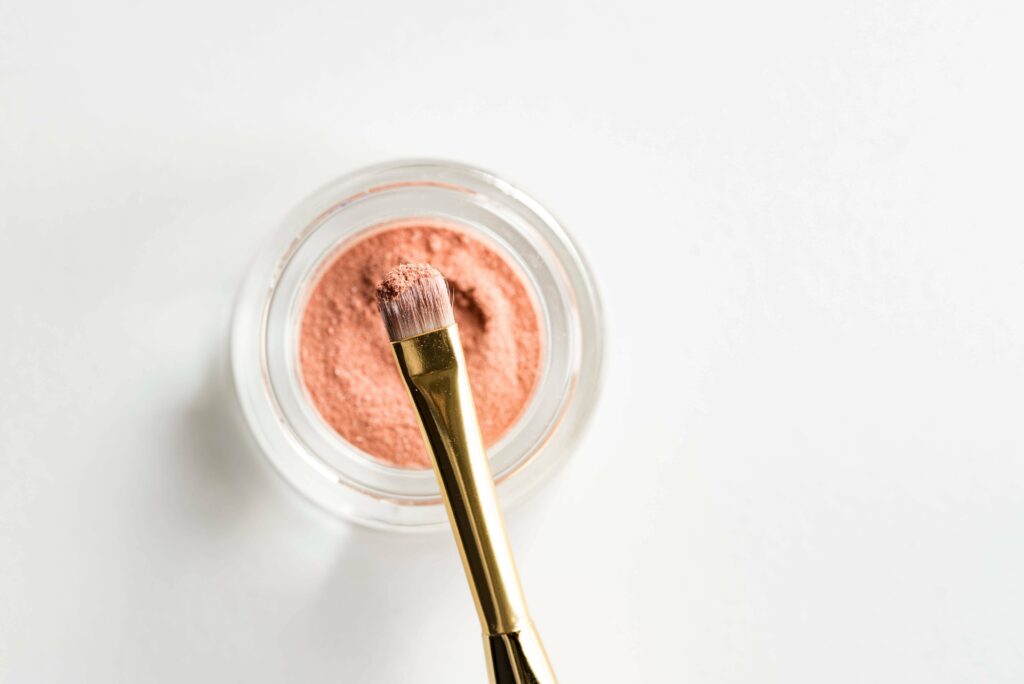 A highlighter is a must if you are aiming to achieve a glam look. The highlighter with warm-pink tones works best for most people. You can take a jewelry test to see which works the best. If golden jewelry complements your skin tone more, use highlighters with deep tones like copper or gold. If silver compliments you more go with silver tones.
Blush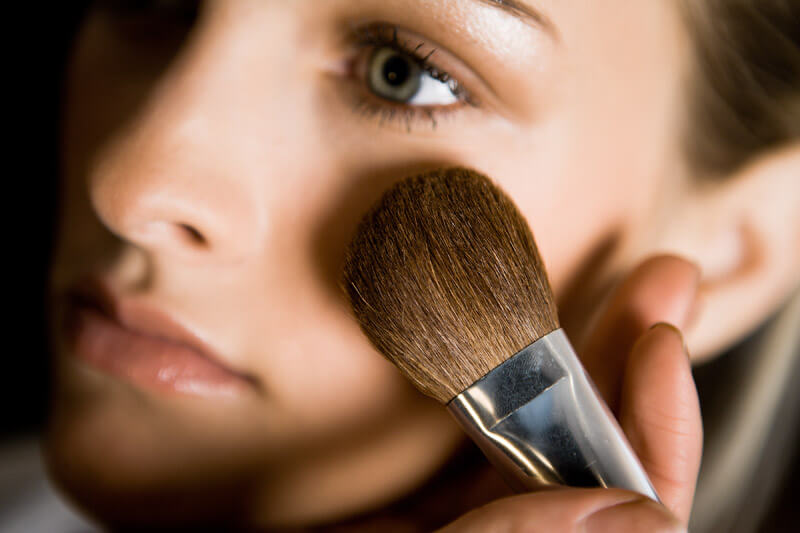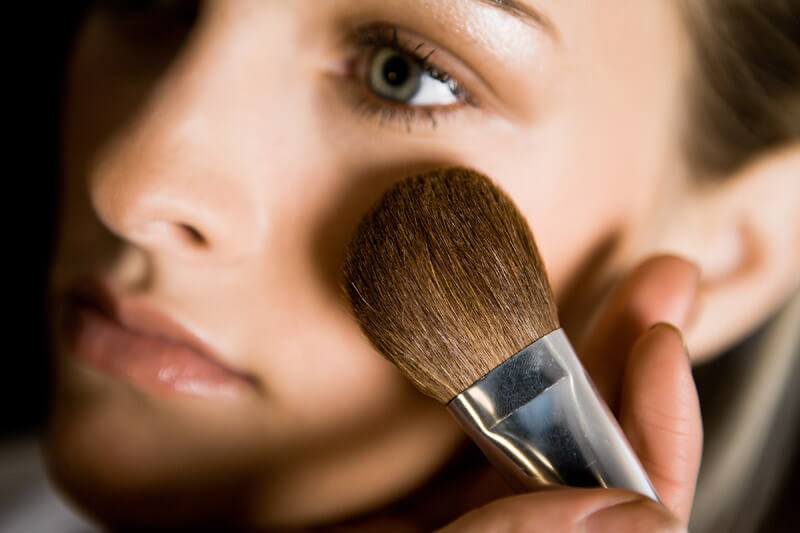 Blush adds a little more color to your face. This product is completely optional to buy as you can as a beginner start using your lipstick that suits your skin tone as a blush. Mostly pink colors are best suited for people with light skin tones. Orange-pink colors for medium skin tones and red color for people with darker skin tones.
Contour
A contour is so useful in sculpting your face giving it a properly defined look. It also helps in providing a slimming effect to your face enhancing your natural lines. Choose a shade that is 2 shades darker than your skin tone. Make sure the undertones of the product matches your skin undertone as well.
Brushes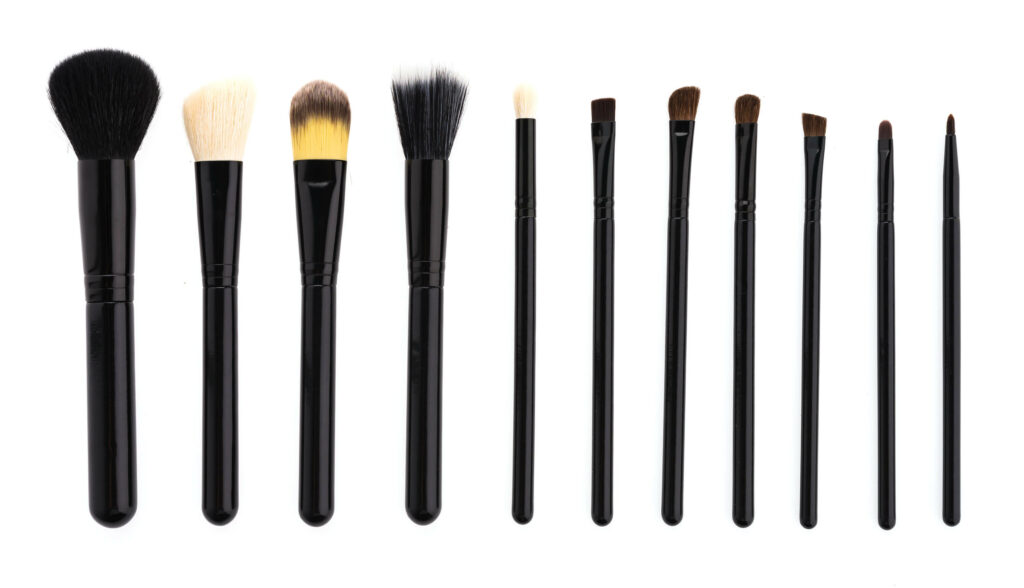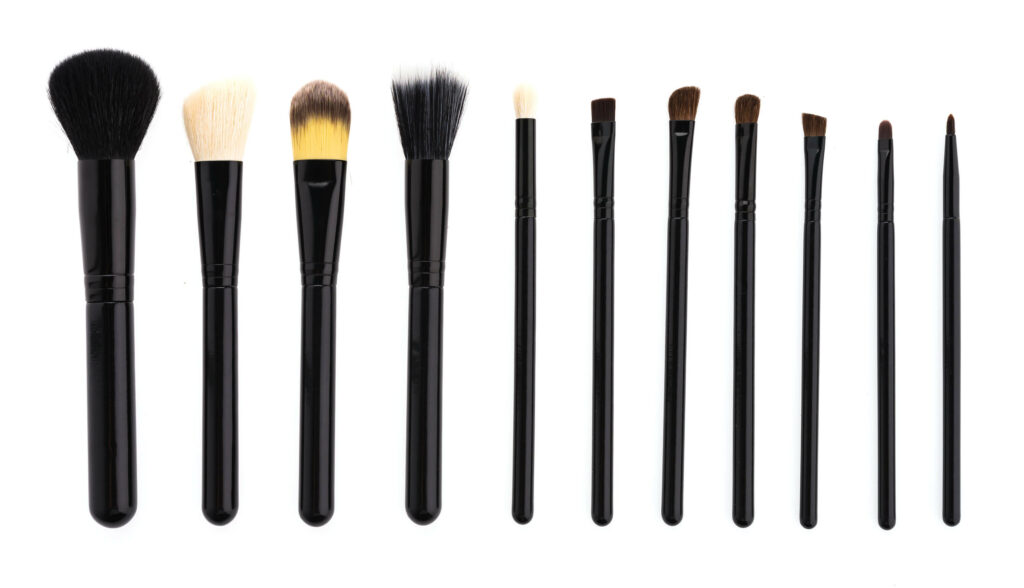 Makeup brushes are essential for even the application of your makeup products. If you have a beauty blender to blend in your foundation, you may not require the need to invest a lot into buying the full brush set. Mainly you need a brush to blend in your contour, a highlighter brush, and a one for blush.
Setting spray/powder
Now after completing your full face of makeup, you need to make sure to ensure your makeup stays in place setting spray does this job. According to your skin type, you can choose your setting spray. Using an oil-free setting spray is the best because you have already layered a lot on your face you do not want to overdo it. A setting powder is useful when you need to do touch up during the day. It will help in absorbing excess moisture and your makeup will look just as fresh as it was.
As a beginner, you can also start by choosing the right primer and foundation. Investing in a multipurpose makeup pallet that can be used as a contour, highlight, blush will be also great. Although using products specifically designed for a particular purpose work the best but as you are in the beginning phase it won't hurt to try new things while being on a budget.