UPLIPS
Short hairstyles can be comfortable and striking at the same time. It's really easy to maintain and feels great during summertime. It will dramatically change your personality and appearance if chosen perfectly; you will feel more confident and look younger.

ABOUT SHORT HAIRSTYLE
Short Haircuts are not limited to women who have been blessed with perfectly proportioned and symmetrical features. Women of all ages can wear short (and long) hairstyles if they choose the right style.
PROFESSIONAL, SEXY, AND TRENDY LOOKS
Women need to choose a hairstyle that bests suits their overall facial structure rather than their age. A woman of 60 can look amazing with a long hairstyle just as a woman of 20 can look unflattering with a short hairstyle. It really varies greatly by individual. There is no other style that makes the wearer look quite as professional, sexy, and trendy as a short hairstyle.
EASY CUTTING AND STYLING
The short hairstyle doesn't suit everyone, but those who do apply short hairstyles have a great number of styling options. Sedu Short Hairstyles have been seen on many of the most famous personalities in the entertainment industry.
Sedu short hairstyles refer to the various styling that can be applied to short hair with Sedu brand flat irons. Although not nearly as popular or common as long and medium hairstyles, short hairstyles are often very eye-catching.
HOW TO GET SHORT HAIRSTYLES LIKE CELEBRITIES?
Anyone can get a short haircut like their favorite celebrity, but be wise in choosing your style. Most of us have an idea of the exact haircuts we like pictured in our heads. You go to the hairdresser, describe the style and the result is nothing like the image you had.
Have a look in various hair magazines at different haircuts and styles, choose one you like to cut the picture out, and take it to the hairdresser. Ask your hairstylist how much work would be involved every day and what they would go for if it was them having to want a new style. If it is a variation between two haircuts, take both pictures and ask their opinion, but try and give them as much information about yourself as possible you don't want to end up with a high-maintenance haircut if you have a hectic lifestyle.
HOW TO CREATE SHORT HAIRSTYLES?
Short haircuts have always been popular. More and more people are becoming more daring with shorter styles rather than going for a traditional look; they are adding things like striking colors, chunky fringes, lots of layers, and flicks.
Short haircuts for women are definitely not just for guys; they can look extremely feminine. Short hairstyles with waves and flicks are becoming more popular than ever. It seems gorgeous and has minimal effort.
ON WHICH FACE SHAPE SHORT HAIRCUTS SUIT BEST
There are numerous aspects to consider when picking a short haircut that compliments your personality, lifestyle, career, body and face shape, hair texture and density, and last but not least, your skin tone.
In general, there are 5 fundamental face shapes: oval, round, heart, square, and triangular. Among all, the oval shape is best on which short haircuts suit perfectly. It means short hairstyles for women are not just for everyone.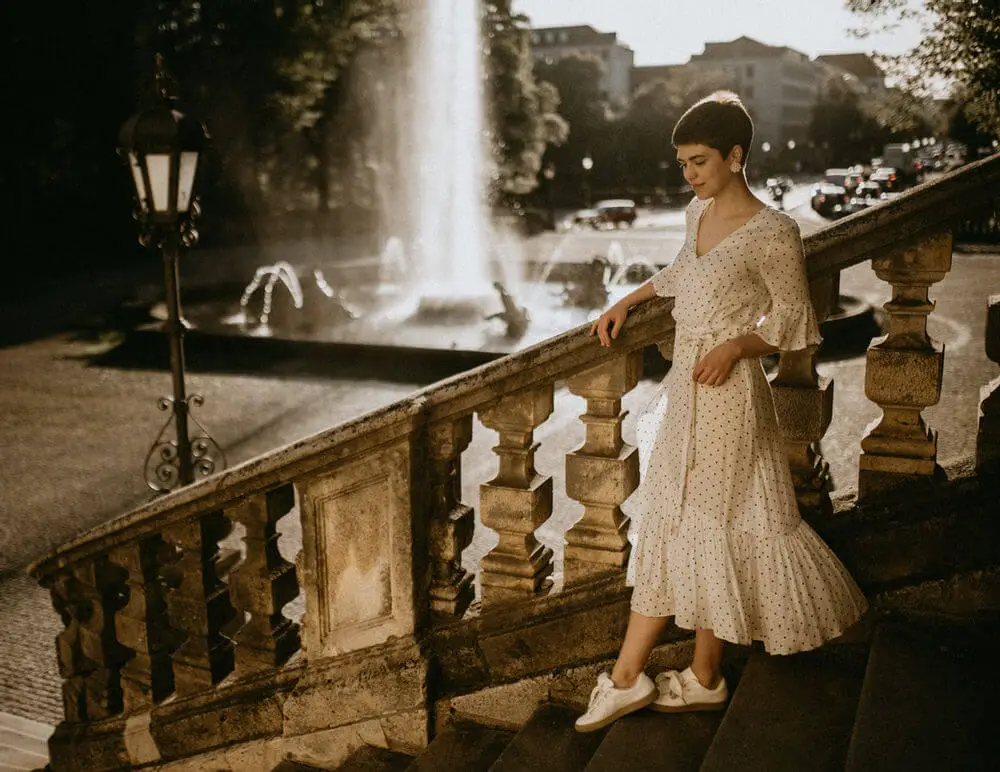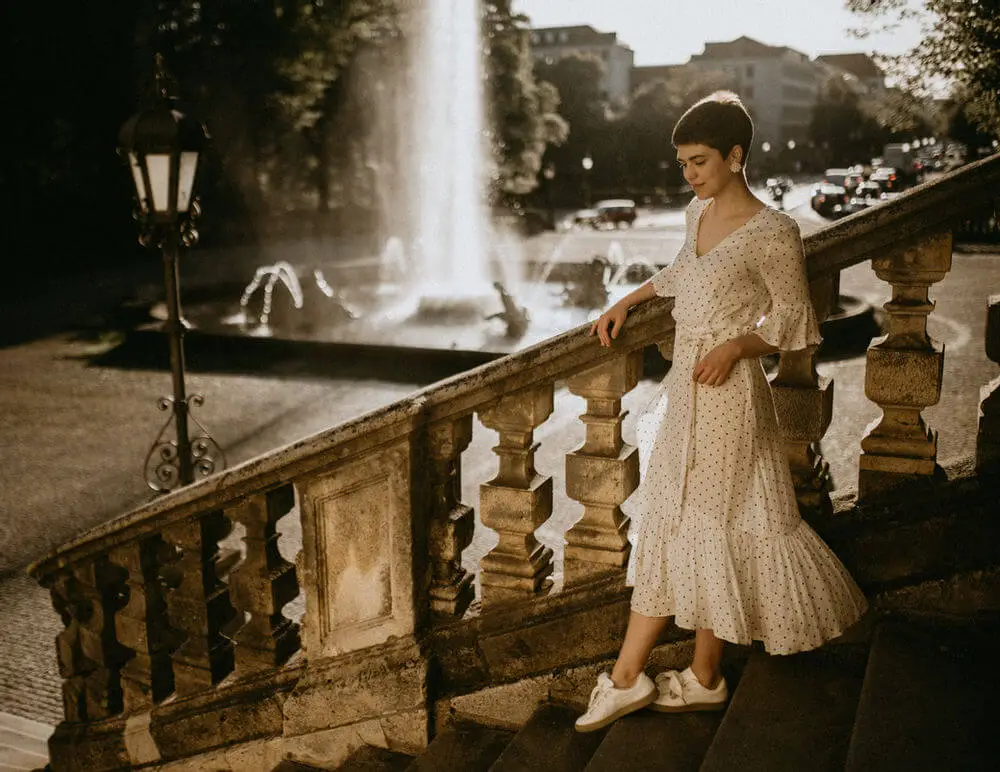 SOME IMPORTANT SHORT HAIR STYLING TIPS
Short hairstyles can let out your wild side! Easy to take care of, fun to show off, pixie or short hairstyles can be invigorating and exciting. So go wild with a hot short hairstyle!
1. Shampoo and condition with products appropriate for your hair texture.
2. Apply a liberal amount of firm-hold hair gel or styling foam.
3. Dry the style using just a blow dryer and your fingers.
4. Scrunch the hair in the crown for extra fullness.
5. Direct the long bangs to one side, angling them across your forehead.
6. For a flirty feeling, dry the bangs forward so that your eyes peek through the openings caused by the texturizing.
7. The sides can be tucked behind your ears or brought forward for a spiky fringe.
8. When your hair is completely dry, scrunch in hair wax or hair cream to separate the layers and to show the texturizing.
HOW TO CREATE WAVES WITH SHORT HAIRCUTS
Creating curls on short hair is really easy, and you can change your look with minimal effort.
1. Separate your hairs into multiple sections starting from the bottom and goes upward.
2. Always keep sections small, which you are going to curl with your tomb.
3. Don't forget to use hairspray or lotion to make sure the curls stay there.
4. Using curling tombs make your curl tighter.
5. Use a hot brush for creating bigger waves in short haircuts.
6. Spray all over your head once you have done.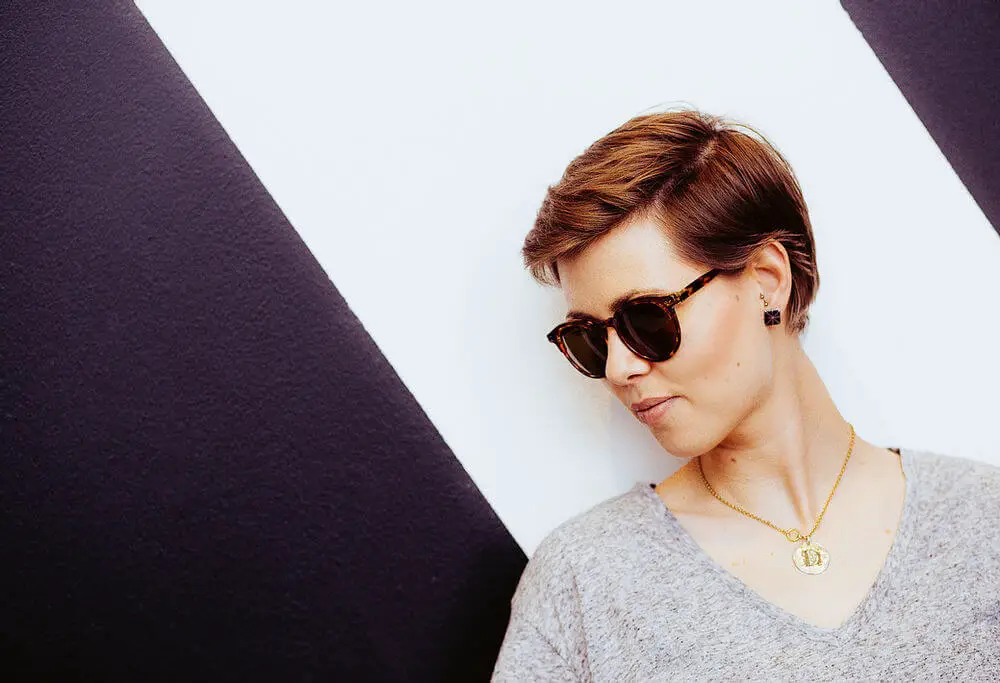 Whatever haircuts or styles you choose, will require some attention and care. If you are basing your hair cuts on celebrities, remember that they have a stylist around them 24/7 and that their hairstyle may not be so easy to re-create when you lead a hectic life.
Get a haircut that suits you and that you can handle. There is no point in getting haircuts with lots of flocky layers like Rees Witherspoon. If you simply don't have the time to style it, the hair will look scraggly and limp not stylish. Find a good stylist and look through some pictures with them, describe your lifestyle and they will be able to recommend a fashionable style with low maintenance that suits your face and you.